The LIFT™ Pallet is practical in every way.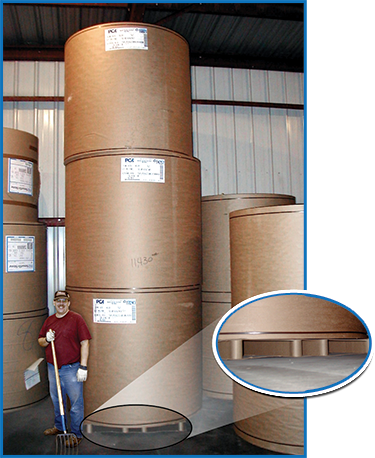 The standard 48" x 40" LIFT™ weighs only 9 lbs and can be customized to your requirements
Static load tested to over 10,000 lbs*
Durable, Strong, Reusable and Recyclable
Reduces downtime, wear and tear on Auto Palletizing equipment.
Absorbs the weight of the load, reducing damage to your product
100% coverage of top deck
Since a LIFT™ pallet is less rigid than a wooden pallet it will not damage expensive auto palletizing equipment. Because corrugated pallets have cushioning properties, the pallet itself minimizes transit vibration, which reduces damage to your product. The LIFT™ pallet has 100% top deck coverage, so nothing will slip through the cracks.
*This test does not reflect a shipping / transport environment.