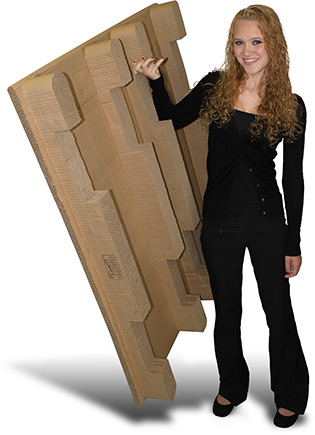 The LIFT™ Pallet is a safe pallet
The LIFT™ Pallet is free from stray nails and broken boards- just think, no more splinters!
Using a utility knife, a LIFT™ Pallet is easily disposed of in compactors and balers
Safer handling for shippers and consumers.
There are no nails, splinters, or broken boards.
These corrugated pallets are not only safer for those on the factory floor but also those in the commercial market, and because the LIFT™ Pallet is 100% corrugated, it can be recycled easily, too.